Booking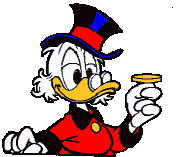 10% discount when booking on this web site.


The discount is calculated in the rate below which also includes tourist tax and breakfast.
- Indicate your dates and choose the room
- Send your request our confirmation will be fast
- Be kind to let us know in case of modification, cancellation, late arrival
(We reserve the right to request a deposit in certain periods, thank you for your understanding.)
PRICING CONDITIONS
Tourist tax 11 Dh per person and per night included in the price indicated above.
Payment on arrival: the discount will be deducted from the prices indicated.
Contact us for any specific request: groups, long term etc.
Please notify us in advance for meals other than sandwiches or snacks etc.
GENERAL CONDITIONS
CONDITIONS:

On arrival, guests are required to complete a police form which will be provided to them and to pay for their reservation.
It is reminded that Muslims of different sexes who share the same room must provide a marriage certificate.
Pets are accepted as long as they are clean, calm and not mean.
Sheets, towels and hospitality products (hand soap, shampoo, shower gel) are provided.
For long stays, room maintenance is carried out every 3 days on request.
Breakfast is included in the posted price of the room. If you do not want breakfast, indicate it when you arrive, it will be deducted 40 Dh per person.
Occupation of a double room by one person is charged 40 Dh (4 €) less

RESERVATIONS:
The riad reserves the right to request a deposit when booking, which can be made by "Paypal" at the address riadchevalblanc@gmail.com

RATE
Only the rate in Dirhams is official. The price in € is indicative (There may be small differences due to the exchange rate)
The prices are indicated for two people, for one person, the price will be reduced. from 40 Dh.
Discounts and promotions cannot be combined unless otherwise stated, they apply to the rates appearing on the website and displayed in the rooms. They will be deducted from the invoice at the time of payment.
Discounts and promotions do not apply to meals and services unless otherwise stated.
Free for children under 3 years old
Free baby cot
Extra bed (in some rooms only) possible with surcharge. Contact us.

MEAL
Hosts should let us know a few hours in advance to book meals so that the cook has time to do the shopping and prepare the meal in agreement with the hosts.

CLEANING THE LAUNDRY:
This is a paid service provided to guests for their non-fragile linen, this service cannot engage our responsibility in the event of damage to the linen.

INSURANCE:
The tenant certifies that he is covered by civil liability insurance covering his liability.